About 3 dozen responses came in, < 3% of the website's daily traffic and mostly all the same day, quickly slowing to a trickle. Preferences were split evenly between e-books, hard copy and the two.

Upcoming consolidations will be both, previous e-book only also in hard copy print.

Interestingly, a few readers responded they wouldn't buy any consolidations; I don't know if there exists a free format compatible with all devices which can be saved and read on any type device AND IN HARD COPY; Amazon isn't.

What little is kicked back to me by the big South American river & jungle, covers some of my website expenses, as have reader donations. The time for preparing consolidations works out to about $1 per hour, if upcoming purchases resemble the previous, and will probably cover a year of website domain registration.

The posts themselves are - as I've said - a hobby for which I'm finding it increasingly difficult to make time & effort. It's looking like The Alien Handbook was just a hobby-like effort, too. The small publisher advance was about the same cost as attending the UFO conference this past April.

Powered by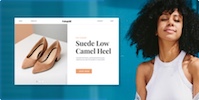 Create your own unique website with customizable templates.