Ch. 3
History of Human Contact

Interactions between human beings - homo sapiens - and alien extraterrestrial visitors are the reason human beings and the first humanoids we once were, exist. The Alien Handbook explains this and Chapter 1 above added detail.

A comprehensive anthology of human to alien extraterrestrial contact would become a million page encyclopedia, yet my Guardian Angel Guides assure me this information is available. Like all records of interaction, anything known can be requested and detail of all interactions, including human calendar dates, can be given to humans by aliens for the asking.

As you have probably already noticed, this chapter is short. The subject is important yet a proper treatment requires many volumes, to be written by our alien cousins once we and they are dealing with one another in a more, open and regular way.
Human openness to the idea, willingness to acknowledge and acceptance of alien presence are what will bring forth this detailed accounting. Nevertheless, the ideas and images humans regularly think of as typical of alien spacecraft and physical bodily appearance are indeed the result of contacts, sightings, observations and presence of visitors.

Drawing, depictions, hieroglyphs and images of apparent space travelers, astronauts and other such outer space travelers are found from South America to Asia. These are the direct result of interactions, which have dropped off significantly in this most recent rise of human civilization and development, covering about six thousand years.

The invention or discovery of photography, sound recording and playback, radar, electromagnetic transmission & reception, video and nuclear fission - atomic bombs - have sharply and compared to previous millennia, dramatically increased the appearances and contacts between alien ETs and humans. The most obvious evidence is found in the numerous and regular crop circles, "accepted" explanations for which miss the mark to the point most humans remain unaware of them, much less the suggested reasons they appear.

The one material, significant difference has been concealment and cover-ups by human governments. The general population has been deceived, about which the aliens are quite aware. Interference in human affairs, in other words the choosing of winners & losers in order to reverse the central authority concealments of alien ET contacts, is not something our ET cousins are going to do in a large way.

The previous technologically developed human civilizations of Lemuria and Atlantis had far more regular interaction with our outer space cousins then we've ever come to close to wanting. This is entirely our choice; we've developed in a way such that we are fearful of alien extraterrestrials.

Powered by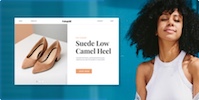 Create your own unique website with customizable templates.