The Alien Presence - Nothing To Fear
Ch. 2 - Observation of Earth

Planet Earth was discovered by interstellar travel capable civilizations long before conditions became hospitable for the support of life as we have it today. The ability to move between stars and reach specific destinations brings with it a computing ability we can only imagine, advanced as we believe data control has currently become on Earth.

Observation of stars is something humans have already figured out; what remains for mankind to discover is the speed of light beyond the dimensions we perceive. The light from a distant star we see is not the only light emitted, and is not limited to the 300,000 kilometers per second we believe to be the ultimate velocity of any and all things.

Inside the dimensionality of the human Earth environment, the limits we know certainly do apply. Think of a fired bullet; it cannot be seen by a human eye but the evidence of its travel and impact are unmistakable. Only recently in human photography has the ability been developed to capture one in flight. We know light exists primarily because we see it with the eye organs designed to detect it.

Because we do not detect light photon movement beyond this speed limit of our dimensionality, we cannot detect the presence of physical things which vibrate above the range we're able to perceive, just as the human ear cannot pick up what many animals easily do.

Objects vibrating at frequencies above the range we inhabit also emit or reflect light at velocities higher than our perceived limit. This is not an absolute clean break; many humans see things which exist outside the levels we inhabit, which we call apparitions, ghosts, auras and spirits.

This strays into dimensionality and human existence, and the illusion of time. I'll unpack the two subjects in reverse, as a foundation to explaining how alien extraterrestrials observe Earth.

Time on Earth involves the rising and setting sun, or the daylight hours. Nighttime follows and the cycle repeats. We number each one and construct graphs called calendars. The moment the Earth's surface is left behind, time as perceived on its surface ceases to operate. This does not mean there is no sequence of events; it means they are not marked, recorded and displayed on human calendar graphs.

Dimensions are ranges of existence. In school many of us learn the basics of geometry - the word means the measurement of Earth - and this involves height, width and depth called dimensions. The measurements taken together allow size to be calculated but the dimensions also measure, and thus define, the borders and the edges of physical objects. Because we are physical objects, at least our human bodies are, we are also measurable dimensionally. How tall, wide and thick from front to back is easy to measure on anybody.

As the dimensions, or edges are measured for object after object, there emerges a common set of rules which applies to everything; we calls these the laws of physics. Calculating how physical forces affect objects requires the ability to measure the force and the object.

We're good at measuring objects and some physical forces, and we have traditionally not recognized the existence of a physical force until we were able to measure it. Examples are magnetism and nuclear radiation.

Human existence and the dimensionality of our human environments are deemed to be pretty much the limits; force of gravity, speed of light, wind resistance, material hardness and so on. It isn't possible to slow light down or make it go faster then it already does by itself, is it? We can't make air any thicker than gravity already does, and the resistance will be the same at the same altitude, for the same object and velocity. We can make different strength magnetic fields but we can't affect how those magnetic fields will behave when mixed.

These examples define human dimensionality and limits.

Alien extraterrestrials who come to visit Earth are not constrained by our time. Their bodies do not operate in cycles attached to the rotations of Earth, and they do not become fatigued, sleepy or both along a schedule & pattern humans and virtually all Earth animals follow. The rise and setting of the sun on any one spot on Earth affects them, as much as watching a tennis ball with a black spot rotate in front of a flashlight affects us.

The importance of this relates to predictions and dates. School semester schedules, jail time, expiration dates and appointments, to name just a few of the millions of time important items in human life, train us to desire a date or range of them for the occurrence of an event.

The accuracy of a prediction rests as much on the expected date(s) as the event itself. Even if it happens as forecast, if it takes place several months before or after the expected time, the otherwise accurate forecast & prediction, is considered haphazard luck.

Alien extraterrestrial observations of Earth do not consider whether Earth is on this side of the sun or that side; they do not care whether it's January or July the way we certainly do. At any given moment, two human dates are in effect on Earth anyway, so how insistent upon accurate dates can or should we be? An airline passenger who sleeps across the international date line then lands where the next day applies, while the previous date remains in effect at the flight's origin, can say with a straight and honest face s/he spoke with the airline's ground staff at the arrival airport the day before that employee says the passenger did, and they're both correct. Or are they?

Shooting a at a rotating beach ball isn't typically done with the expectation one side or the other will be hit by the dart, which as the passenger airline example shows, can at least mean a different date. The person with the blowgun wants to hit the target and doesn't even think of which side. Just like alien ETs approaching Earth.

Waiting for the beach ball, just like waiting for Earth, to rotate a good thirty times more while a better arrow is chosen for the bow, can mean a one month difference. This is an eternity or utter disappointment for a person hoping for a specific day or even week to arrive. Not to an alien ET visitor, for whom the sensation of a human month can be only one week.

When the limits of dimensions are exceeded, time is bent, twisted, expanded or contracted. Instead of shooting at Earth with a dart or bow & arrow, imagine using light; easy enough, since we humans have lasers for that. If the light can move faster than the humans think it can, that has the Earth effect of slowing down Earth to the Earthlings.

Dimensionality changes time.

- o -

Everything light touches on Earth, whether that light comes from house lamps, streetlights or the sun can be observed from great distance and immediately. The human physical law says the velocity of light is fixed at about 300,000 kilometers per second, and the distance to just the moon means looking at Earth from its surface through a telescope will provide a view of things which happened about a second and a half before they're seen.

Alien extraterrestrial technology has reached a point where visible light can be amplified and re-transmitted just as we do with microwave transmissions across Earth; it's no great shakes for our alien ET friends to watch what occurs on Earth's surface the same way we're able to do it from satellites now. Lest anybody not know, you can hold a credit card while in line to pay, under clouds or sun, and have it read clearly by a satellite. Good thing satellite folks aren't into credit card fraud.

Given the ability to observe us via live video even better than we can observe ourselves, and re-amplify then repeat the transmission across hundreds to thousands of light years, it should come as no surprise that all electromagnetic signals and even sounds can be captured at virtually any distance from Earth.

The beauty of dimensionality is, inside our three dimensions, fourth dimension alien extraterrestrials - a redundant description, because all interstellar capable ETs can enter the fourth dimension - can slow down to our ranges and recapture any sound or transmission we've produced. How? That's easy, since events are sequential, it's straightforward to examine the pattern of preceding and subsequent transmissions and look for that unique pattern. Key to doing so is knowing which direction. This again is simple for our alien ETs; they use our calendar and determine the date WE HAVE attached, Using that, they calculate back the rotations and because they already know where the transmission originated on Earth's surface, they know the precise position of Earth and thus the direction the transmission went.

This means our alien ET friends can find and capture American Civil War President Abraham Lincoln's famous Gettysburg address and play a high fidelity sound recording for us, if we chose and they agreed. They haven't, because few of us believe it, and likely we won't get it without asking, because the meaning and significance of that speech means almost nothing to such alien ET visitors.

See how this disclosure thing is developing? What's important or even of life & death importance to us, often has zero meaning to an alien ET cousin of any human.

In addition to the ability to advance ahead of light and sound, aliens can largely avoid the need for intermediate receiving repeater stations because they have also discovered that light moves instantly across several ranges of dimensions. Inside our range light is effectively instant, like electricity. It will circle the globe 7½ times per second (with enough mirrors in place). As mentioned above, the distance to the moon means radio transmissions we use, and light from the moon we can see, arrive here or there on a 1½ second delay. Light from the sun, several minutes. To a star eight light years away? Uh….eight years!

Yes and no.

In our dimensionality range, yes. In the next range - the fourth dimension - it's nearly instant across that distance. That distance can be compressed because the physical limits, their edges and measurements we discussed earlier in this chapter, are different.

In the next range of dimensions, no. Light's frequencies can be tuned in like a radio broadcast. To do so requires human belief this is possible, which will come with a demonstration. Showing us how we're observed will not distort human history, and once we accept this, we'll be shown the way to develop the ability ourselves. We'll be given the clues to locating the buried treasure gift and we'll have the chance to enjoy opening and playing like scientist children on Christmas morning; provided we've advanced to the point we won't use it as a missile targeting system.

Alien extraterrestrial visitors and observers of Earth can come visit the planet and watch us through cameras, telescopes and live. The can listen to all our sound, radio and TV transmissions of all types. They've been observing Earth since long before humans appeared a thousand centuries ago, and can nearly instantly translate all written and spoken language. They can watch us from long distance through receiver repeaters which amplify light images taken through satellites placed in orbit both around Earth and the moon. They can completely conceal the physical presence of their main ships, their small observer scout vessels and any satellite they choose to leave, and we have zero chance of detecting either these objects or the transmissions they send.

Powered by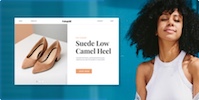 Create your own unique website with customizable templates.