Packing & unpacking boxes, I just recently found and re-read parts of book I bought in 1993. Up to that time, its author had contributed to my favorite car magazine (and has occasionally since) leading me to his many excellent books.

As I ran over these quotes, The Committee leaped in to tell me they were channeled to the author. The purpose was to describe the human tendency & proclivity for organization of society and why this approach & view are a significant current source of tension, stress and desire for something to change. Change is coming and in fact, occurs as I write & you read these words, however effects and perception that change has happened, will not be obvious until nearly or entirely finished.

On with the quotes:

"Authority has always attracted the lowest elements in the human race. All through history, mankind has been bullied by scum. Those who lord it over their fellows and toss commands in every direction and would boss the grass in the meadow about which way to bend in the wind are the most depraved kind of prostitutes. They will submit to any indignity, perform any vile act, do anything to achieve power. The worst off-sloughings of the planet are the ingredients of sovereignty. Every government is a parliament of whores. The trouble is, in a democracy the whores are us."

"No drug, not even alcohol, causes the fundamental ills of society. If we're looking for the source of our troubles, we shouldn't test people for drugs, we should test them for stupidity, ignorance, greed and love of power."

- P.J. O'Rourke, Parliament of Whores, ©1991 Atlantic Monthly Press, New York.

Who should decide what stupdity, ignorance and greed really are? Love of power is a lot easier to define. How many world leaders since the early 1990s, elected and otherwise (e.g. Barack Obama, Saddam Hussein, Vladimir Putin, Donald Trump, Haffez Assad and Tony Blair to name a mere half dozen examples) fit well the 3 adjectives? They all ADORE the power we supply; the final line of the first quote refers.
Powered by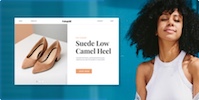 Create your own unique website with customizable templates.