A reader asks:

It seems that (British Prime Minister) Theresa May is wanting to pull her county into an half-baked pseudo-Brexit deal, that basically leaves to the country the burden of European taxation, without the counterpart of representation...

Could it possibly be this the outcome of Brexit?

Comments The Committee:

The proposal will be rejected and will lead to the British Prime Minister's departure from office.

The vote was clear; leave the EU or remain. Attempting to appease the many intertwined political & business interests, which is what her plan would do, will backfire. The pressure to make a compromise has grown nearly unbearable to resist for the Prime Minister and her inner circle, pressure which increased from the election of the current US president, whom the aforementioned business interests see as a grave threat to their positions, influence and control.

The problem inside the UK is the perception by a majority of the citizens, that elected officials wish to dilute and effectively cut material pieces out of the voter mandate. The majority of voters do not want the EU to exercise control over the UK or receive tax monies from it, monies which would be used to run & fund general EU activity. Voters want any arrangements with the EU to be voluntary, on a case-by-case basis.

Powered by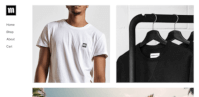 Create your own unique website with customizable templates.