A reader of this website sent this interesting video (only about ten minutes) and asks:

Have we finally really found the true location of the Atlantis Capital? It is incredible that this video only appeared a couple of days ago... The details explained are truly striking... Do the Committee have anything to add?

Responds The Committee:

This location is but one of the many kingdoms, or regions, or colonies or branches of the Atlantis civilization. The meanings and understanding attached to these words of English or their equivalents in many languages on Earth today, are not any one comprehensively accurate, yet none are otherwise entirely incorrect.

We speak briefly of Atlantis; it was indeed a central power and authority and controlled many other areas, some of them largely of own creation, yet others dominated by takeover, merger or annexation. The human term of benevolent dictatorship might describe the relationship in several of the instances. Significant changes to infrastructure, landscape and land use were enacted by the now prevailing Atlanteans, as occurred here. This location was significantly expanded and because of its relative proximity to Atlantis, became significant among the many regions part of the empire.

This location was one of the dominated regions, yet we must say, the domination did not represent mistreatment or abuse. Force was used to quell resistance and rebellion, and sometimes to compel compliance however this was not a regular feature of regions dominated by Atlantis. The several kingdoms and empires of more recent human history, Turkish and British to name two, are somewhat similar examples. Domination of world commerce, culture and military power by the USA, over the most recent seven decades is another example with some overlap to Atlantis. The USA has not colonized or dominated by cultural compulsion, the regions where military forced was used, and often the use of this force was provoked. Atlantis also allowed the ongoing social customs, habits, language and ways of life to remain, as long as compliance with Atlantean control was maintained. Many regions dominated by the Romans resemble the Atlantean arrangements.

Elements of all of these recent human examples were present with Atlantis. This location, as described in the video, was a natural geological formation also significantly altered by humans, and it was swamped by ocean waters which flooded and essentially destroyed it. The ocean did reach its close shores, and the land mass of Africa was much different in shape than what appears today.

The build-up to the abrupt collapse and disappearance of Atlantis beneath the waves took time, the cataclysmic event however was rapid, its fast onset causing massive sea wave movements, the remnants and scars from which are now seen on the satellite images. The region in question was not abandoned as much as obliterated, the destruction also causing a shift to Earth's axis resulting in climatic changes which have made the region a more arid one, a desert.

Powered by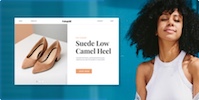 Create your own unique website with customizable templates.