Or as Elmer Fudd would say, at weast as Facebook wevolves
. . .
Asks a reader:
On the Facebook group Ascending the Path, there are mediums working to send millions of souls who have not gone to heaven or to the light or crossed over, whatever people want to label it.

Just today one posted a story about a cowboy "recruiting" souls after they passed, to keep power over them and he was a bit upset that the mediums helped these [wayward] souls cross. Eventually they got him to cross, also with Archangel Michael's help, and said, "Not before telling us there's an ET council actively enslaving all kinds of consciousnesses for nefarious reasons, i.e. power."

Is all of this true? Are there such souls after death that prevent or deceive other souls into not crossing, and is it true about the ET council doing it for nefarious reasons?
Replies The Committee:
================
None of this is true.
You have read mis- and disinformation.
The purpose of issuing these ideas is to create confusion & uncertainty.
Whoever cannot dominate a situation at least maintains hope to prevail, by preventing any one or thing from establishing control.
The objectives are typical throughout humanity; control masks unpleasant emotions, replaces them on the surface with something apparently good for the controller. The suppressed emotion, deemed negative by its suppressor, remains in effect and will flare up until confronted and resolved.
Against this backdrop, the allowance of & by others to express all ideas - where we freely accept or reject whatever & whomever we please - is truly frightening. It means the oppressor might be rejected or controlled in a way the oppressor finds horrifying.
Powered by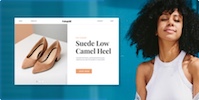 Create your own unique website with customizable templates.