The host of The Metaphysical Hour, Julia Cannon might invite me back and I look forward to it.

In the meantime, another reader suggested I should be a guest on a widely syndicated nationwide radio show called "Coast to Coast AM." I've heard it from time to time but not for a few years and confess I didn't know much until the reader's idea had me reading up.

Cooper, a long time listener of that show, thinks it would be a match made in Heaven.

I've contacted the show's producer. I believe e-mail messages to them from any of you, who either heard the BBS Radio program (or podcast) or regularly read this website, will increase the likelihood they'll have me on the show as a guest.

Then the book will be even more successful and the sequel will also be published!

Please send a message, as long or brief as you like, to:

CoastProducer@aol.com

Thank you, folks....
Powered by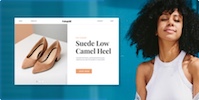 Create your own unique website with customizable templates.