A reader to whose parent I offered best wishes, regrets being nearly unable to explain to that parent who I am, if my sentiments were passed on. The parent's religious beliefs would likely enter anaphylactic shock, if told by own offspring (age late 50s!) that ETs created humans. (By the solid middle age of life, the loose screws of society have come undone already, probably several times, for all to see. That there is a communicating relationship between mature offspring and elderly parent means quite the opposite.) My response was simply that The Bible itself describes the process well, if just wrapped in different color paper.
"In the beginning…." starts that storybook and it's really detailed. Psalms, books, prophesies and so on it goes for many, many pages of small print. It's a very popular book, many people have and also re-read it regularly. It happens to be right on many things, too.
The Alien ETs are labeled "God", the location has the very nice real estate marketing name "Garden of Eden" ("Buy now whilst mortgage rates remain favourable!" shouts the estate agent) and the process of genetic alteration and creation involves ribs, a woman named Eve and a man named Adam. Nice labeling and allegory.
Despite key matches between important parts of The Bible, TheAmendment.net writings and The Alien Handbook, how (they MUST all be good books) how quickly would regular Bible readers spit out largely similar versions as heresy or spiritual apostasy?
After all, God is simply another form of the word "good, right? It's all good, right? Don't most Christian religious services often mention how God is all of us, always with us and loves us? God is us! It's Good! Good God! I don't see a conflict. I know I don't see through other people's eyes and minds, either.
Another reader asks different yet similarly interesting questions, because the answers are.
======================================
Can I ask the committee a couple of personal questions?
Q1: Have I had past lives in Atlantis?
Q2: Did I meet Jesus when he lived on earth? If yes, where?
Q3: Have I been a musician in a past life?
If the notion of simultaneous physical lives upsets the linear time illusion too much
-
which means the answers have to fit the Earth surface perception of sequential events
-
the "correct" answers are a triple no.
If the idea time is but a surface life existence illusion, which neither applies nor exists when orbit is broken, the answers change.
Yes, and where you live now is very close for that reason.
Not yet, but you will.

Yes but you are better at some instruments you think you cannot play well or at all, because of it.
======================================
I really admire
-
even envy
-
mediums and psychics who can stroll right through the reality of our existence and deliver answers which neatly fit the time perceptions typically preferred by nearly all humans, to the point of automaticity. Many such intuitive channelers are financially successful. I admire that, but don't lose sleep over it either.
Recently a long time loyal reader told me privately that today, 4 years later the activity this reader is pursuing is just what The Committee predicted back when. I wonder what the reader's reaction was to the private Q&A session which foretold of the current positive situation, especially since things were in flux at that time, certainly challenging. We all love calendars.
The purpose of this rant, for which I ask forgiveness; it's not always a pleasure to deliver square peg answers into the round hole questions mankind prefers so much, as we so rarely even consider the former whilst offering up the latter.
Powered by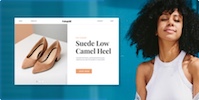 Create your own unique website with customizable templates.