A reader asks and explains:

Can you please ask your friends from other worlds how they overcame all the issues with conflict, money, greed, power.

We like to talk and play about silly alien things, but their wisdom is much needed if we are to move forward. The sooner this info gets out and into the minds of people, the sooner we start down this long path.

One world government at our current level of understanding would be a curse. New knowledge needs to be put onto the machine of society and processed thru and troubleshooting must begin. I don't see us getting far in the current state of things. To give our children new knowledge is critical, ideas we have not thought of. Creative, innovative, progressive, expansive thinking. All the big words that make people think new thoughts. I'm not sure who said " The problems we have cannot be fixed with the same level thinking that lead to the problem in the first place".

What say you advanced beings?? What can you give us in the form of useful knowledge about how you overcame your issues; how did you fix your conflict problems? How did you do away with money and not destroy your self in the process? People on earth are so in love with money and power. Control of others is at the top of the list as well. The Tibetan are peaceful and are paying dearly for it! I'm glad so far that I live in the USA, and I hope I don't have to eat my words some day. My incarnation has been easy by world standards but I must stay away from news and such as it makes me sick.

We have come so far and still we can't get along.

Sorry Patrick about the rant. Thanks for what you do.

First, I answer. You're most welcome and I will neither consider nor accept an apology for an excellent set of questions; Spock would consider that illogical and I would agree with him.

This requires input from both an alien extraterrestrial, and also The Committee. So says our good friend Zebulon of Canopus, who has come to respond initially and he suggested that after his brief comments - his words - he suggests The Committee address the larger picture; there are several civilizations in our star cluster who could address this with their own stories, which will come in due time. For the moment says Zebulon, it behooves us to hear from the greater view The Committee can provide.

Zebulon: Greetings, welcome and salutations I offer. Moving directly to the questions, I can say not all civilizations with interstellar travel capability - thus knowledge and understanding of the universe the majority of humans know not - have faced self generated challenges, conflicts and problems as this human questioner has listed. In our case, that of my civilization orbiting the star you have named Canopus, we were given a more advanced development by the ancestors who traveled to our system with such knowledge already in mind and hand.

We take a back role to the protection of Earth because we will take a back role when presentation of alien extraterrestrial life to humans occurs; our appearance will frighten a good deal of you, so we wish and have agreed with many others, that images of us will be shown to many humans before we appear in the physical. This will occur with the rise in trust and confidence humans develop in general, with the idea alien extraterrestrial life exists, visits Earth, knows of you and has been doing so for millions of years. Humans will have accepted the creation by and origins of humans on Planet Earth, so the view of our appearance, a combination of reptilian and insectoid by your human terms, does not cause shock. You are not welcome to the idea of a reptile-like ant, which at some stages of physical development means we resemble lobsters and lizards, although this changes as our species ages.

The human idea such appearance cannot be intelligent makes sense inside the Earth portfolio of animal life, and variations which run so counter to human experience thus expectation, must be gradually introduced, to each person and then to groups who shall observe the others individual humans they do trust, and see that we are not a threat.

Why do we bring up this apparently unrelated topic? To show that our physical requirements are different and do not lead to the behaviors humans often display in groups, which are described with a tone and air of frustration by the questioner.

Our ancient ancestors, who brought us to our current star or solar system, encountered challenges and overcame them to flourish and expand, far differently than would or even could humans on Earth, so the answers I might provide would not be useful to humans. Nevertheless, it will be supremely interesting to humans to learn of these things, as we have taught ourselves the history of our origins, and this keen interest we have, humans would and will display towards and for us; thus have we also have it for you.

The greater picture shall address your guides, the ones of the writer of these words, as they might mean something valuable to mankind today.

The Committee: No greetings shall we offer, Zebulon has introduced us well and for this we thank him.

To summarize a path or method for resolution of the things mentioned, we suggest two words: speech and free.

Telepathic communication between physical beings essentially ensures free speech. Humans have recognized the vast and permanent benefit of its use, however because speech - interbeing communication - still requires a physical component, be them hands, eyes, ears or vocal chords, the ability to interrupt the physical aspect remains possible among you.

Introduction of distance achieves much the same effect on a group scale. For most of Earth history, but for about 15% of the three major civilization development, widespread speech and dissemination of ideas has not been possible. Humans have increased this ability once again, more specifically in this last or third iteration of mankind's technological development, during the most recent one percent of human presence and existence on Earth. The rate of increase was steady and flat yet has curved sharply upwards very recently, most notably with the rise of the internet.

This development has given mankind a taste of the effects of telepathic communication, even as words and language are still the method.

As the many of you have seen, many humans do not care however an influential number of you oppose free speech. It was and is correct to say the pen is mightier than the sword, and thus the latter is used to silence the former.

Humans have coined then implemented oxymorons such as hate speech, and punish thoughts if actions associated with them are unpleasant. How far behind can pure thought punishment follow? Is it worse to murder because of bad thoughts a killer holds for his target? Is there a better form of murder where the killer's socially reprehensible thoughts are not a factor?

The desire to curb what are deemed excess behaviors, detrimental to some committed by others, is a natural urge and tendency. Do predator animals worry about the disruptions to the lives of their prey?

You say you are different thus better; this is true. Then teach this perspective; and put it into action. This application put into practice will alter the course of mankind and improve it, as humans define and prefer improvement.

Do so voluntarily, communicate always to others your good intentions and encourage your offspring from the earliest moments of their lives to both treat others well and communicate their good intentions. The ills of which you speak and complain, will fade.

Allow free speech; upon hearing what you find distasteful, ungrateful, wrong or nasty, be appreciative of the ability to say such things, or ignore such things or respond if you believe it helps the listener of your different point-of-view.

Do not teach by example, intolerance of different ideas. Embrace them as tightly as you disagree; you will collectively discover that the stronger the disagreements, the stronger the appreciation and love each of you will have for one another.

Our hopes and blessings for you all. Be well now and tomorrow.

Powered by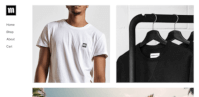 Create your own unique website with customizable templates.