This website was begun in 2012. Its purpose is to provide a deeper understanding of the world. To question why there is no charge or advertising means one small part of the purpose has already been achieved in you personally, you who are just reading this sentence.

The name of the website refers to change humanity and Earth now undergo.

Archives are available on Amazon.com. Please see the BOOKS page.

For questions, inquiries & proposals: Contact Page.
Powered by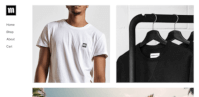 Create your own unique website with customizable templates.